When you think of fried chicken what comes to mind first? The soft and delicate chicken inside or the crisp and crunchy fried layer on the outside? Maybe it is both! And that is just fine also! There is said to be a prime way to ensure you get the best-fried chicken each time; by simply visiting one of the following restaurants in Garland!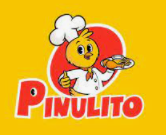 Pinulito Fried Chicken is located at 1529 W Buckingham Rd #1A and is quoted to have the best-fried chicken, friendliest people, and cleanest place to enjoy a fried chicken plate!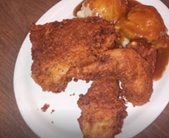 The Goldmine Family Restaurant is located at 3127 S 1st St and is said to have the best and crispiest fried chicken within 26 miles!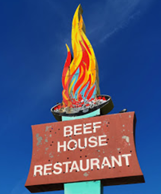 Beef House is located at 3110 Saturn Rd #103 and customers are saying it has one of the best hometown cooking flavors in the entire area!
For those of you who want to try your hand at making fried chicken at home; what are the rules? Are there rules?! Of course, there are.
Cut the meat up in similar sizes. This will help with cooking times not being so varied.
Do not be afraid to make your own marinade! Buttermilk is quite flavorful on chicken.
Soak your chicken for an entire day or even overnight in the marinade.
Do not hold back on the seasoning. Salt, Salt, and more Salt!
Cooking oil and temperature is crucial to pay attention to. Oil should be around 335F
Do not put fried chicken on paper towels, that will cause it to get mushy. Use a wire rack on a cooking sheet to drain excess grease.
Until Next Time Fellow Foodies and Remember to Click the Picture to go Straight to that Restaurant's FaceBook Page;
Kristina